Esteemed visitors to
QuranicHealer.com website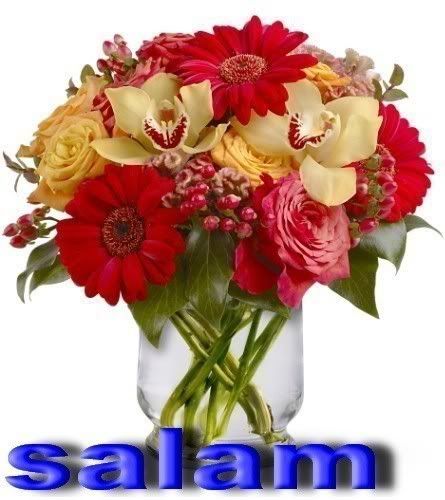 QURANIC HEALER.COM offers to you the unique, accurate, effective and free services for Quranic Diagnosis of any problem in connection with Black Magic or any Evil Spiritual Attack or Witchcraft or any medical problem which is not responding or partially responding to medical treatment!
Please call our expert Spiritual Consultant Dr.Hassan for a free, quick, instant & authentic diagnosis about any black magic or witchcraft or any other evil spiriuual attack!
PHONE OR TEXT (SMS) MESSAGE:
 
Phone or text messaging within USA 310-350-4440

Phone or text messaging from outside of USA
001-310-350-4440
YOU CAN E-MAIL DR. HASSAN TOO!
You can also email Dr.Hassan, The world renowned Black Magic Buster & Demon Hunter, for free & accurate diagnosis of  any burning problem of your life, right from Love life & Marriage Problems, Delayed Marriage Problem, Infertility, Family, Friends & Lovers Problems, Business & Job Problems, Financial Setbacks, Disobedient & Disturbed Children, Children hooked up to Alcohol and Drug Addiction to Evil Eye Problems, Generational Curses, Hexes & Spells, Sleeplessness, Nightmares & Snoring Problems, Immigration, Property & Court Cases, Frequent Road & Freeway Accidents etc. etc.
                                                                     DrHassan@QuranicHealer.com
       QuranicHealing@QuranicHealer.com
SPIRITUAL SOLUTONS TO YOUR LIFE"S BURNING EVIL-RELATED PROBLEMS!
 


WHY ARE YOU  LOOKING OUT FOR QURANIC SPIRITUAL HEALING?
You are looking out for Quranic Healing, because you may be experiencing on one hand, tremendous depression,extreme disturbances,severe disruption,unexplained pain, stress, strain, sleeplessness, nightmares & weired illnesses for which 21st century medical sciences donot have answers!
You may be under a Black Magic or Evil Spiritual or Demonic & Genie(Jinn)Attack which is causing a havoc & mayhem in your personal life, love-life, intimate relationship, family life, job situation, business or professional life and financial situation etc!
QuranicHealer.Com has been constructed to offer Quranic Healing on one hand and to educate and enlighten you, your kith and kin, your friends about the 21st century evil explosion and the deadly rise of the curse known as Black Magic, Voodoo, Hoodoo, Witchcraft,American Native Magic, Evil Curses, Evil Spells, Genni(Jinn)Attack or Demonic Possession etc.
You may be here because diagnosing and healing Black Magic and other Evil Spiritual Problems are extremely difficult task and you may be trying to find out a correct and genuine Quranic Spiritual Healer who can bring down the nagging symptoms by ushering in physical ease and mental peace!

QuranicHealer.com is a source of light on the dark horizon of black magic & witchcraft!


WHAT DO MEDICAL DOCTORS CONCLUDE ABOUT FOLKS SUFFERING FROM BLACK MAGIC, WITCHCRAFT, DEMONIC POSSESSION ETC.?
The medical doctors usually classify a case of Black Magic Attack, Black Magic Spells, Black Magic Curses and Genie(Jinn) or Demonic possession as a psychiatric case and refer you to a psychiatrist who may treat you with the modern drugs which have plentiful of untowards dangerous effects on your body and vital organs and the doctors may ultimately classify you as a severe psychiatric case and refer you to mental assylum concluding that you are suffering from one of the many severe mental health disorders e.g Autism,Bipolar Disease, Schizophrenia or Depression.
On the other hand the scamming quacks and the false healers will promise to help you but actually they are on the look out to grab sizeable money from you without providing any relief. Some of them may go to the extent of actually harming you and may put evil spells and charms on you to take control of you and your life!
Maybe you belong to the group of folks who don't believe in evil spiriual phenomenon. But it is a fact that the dreaded Black Magic and other Evil Spiritual Attacks are fast exploding into an epidemic in every nook and corner of the world. You cannot find a single country where it is not practiced to settle scores with enemies, competitors and contemporaries right from personal life, family life, intimate relationships, business life, job life, professional to political life!

Why we created QuranicHealer.com?
QuranicHealer.Com explains in detail how the evil spiritual phenomenon works and what you need to do to fix it and how to protect and purify yourself from this deadly disease.
QuranicHealer.Com is a guide for you to know whether you are under an evil spiriual attack and whether you have become a victim of black magic.
QuranicHealer.Com offers tons of information onhow to solve the vicious problems in which you are entangled, overcome your hardships and live a happy, peaceful and harmonious life.
QuranicHealer.Com helps in overcoming suffering, pain, sorrow, loneliness and helps in reestablishing meaningful relatioship and a purposeful life.
QuranicHealer.Com educates you about powerful and harmful occult sciences and pratices like Black Tantra, Black Yantra, Black Mantra,Voodoo, Hoodoo, American Native Magic, Egyptian Magic, Greek Magic, various dark arts etc.
QuranicHealer.Com teaches you to overcome depression, anger, anxiety, insomnia, uncertainity, financial worries.
QuranicHealer.Com provdes for you and your family Quranic Healing for all of your problems whether evil related or health related which are not responding or partially responding to medical treatment!

DIAGNOSIS & HEALING SERVICES FOR ALL OF YOUR EVIL RELATED BURNING PROBLEMS OF YOUR LIFE!
And above all QuranicHealer.Com offers itself to you the unique and effective services for Quranic diagnosis and healing ofany problem in connection with Black Magic or any Evil Attack or any medical problem which is not responding or partially responding to medical treatment!
For details about this authoritative offer of Quranic Diagnosis and Healing for Black Magic attack or any other Evil Spiritual Attack including but not limited to Demonic Attack or Jinn(Genie) attack or Evil Spirits attack, please contact us through e-mail or phone or texting.
                                                                           DrHassan@QuranicHealer.com
QuranicHealing@QuranicHealer.com

PHONE OR TEXT MESSAGES
Phone or text (SMS) messaging within USA 310-350-4440
Phone or text messaging (SMS) from outside of USA 001-310-350-4440

Our Expert Quranic Healer Dr.Hassan or a veteran member of his team,well versed in the art of busting black magic and other evil problems,will take your call immediately or call you back as early as possible if they are busy attending other clients.
PUBLISHERS
QURANICHEALER.COM
DrHassan@QuranicHealer.com